Athens Travel Guide
Home >> Greece Travel Guide >> Athens Travel Guide

Are you planning your vacation in Athens, Greece? Discover everything in advance with our Athens travel guide! Discover the best things to do in Athens, its beautiful beaches, the finest Athens hotels, and the best restaurants in Athens with local cuisine, as well as a wide variety of breathtaking photos of the city landscape!
---

Discover Athens
Athens is the capital and the largest city of Greece and one of the most exciting cities to travel to. The glorious history of Athens, one of the world's oldest cities, makes it the birthplace and cradle of Western civilization. This is where democracy was born, and some of the greatest philosophers and sages of ancient times lived. A center for the arts, learning, and philosophy, home of Plato's Academy and Aristotle's Lyceum, they all worshipped this enchanting capital.
The most important civilization of the ancient world flourished in Athens. It is apparent through some of the world's most known monuments, like the Acropolis of Athens. The city's trademark is, in fact, a sacred rock that dates back to the 5th BC, the famous Golden Age of Pericles. The sparkling white marbles of the Parthenon temple still light the feeling of admiration by people worldwide.
The climate of Athens is one of the best in Europe. Mild winter and hot summers make it ideal for a city break since the sun is shining over Athens all year round. Athens is located just a few kilometers from Piraeus Port and the seaside areas where you can enjoy a sandy beach, like Glyfada, Voula, and Vouliagmeni. Ideally, visit Athens during spring or fall months, when better prices and sunshine are guaranteed, and sightseeing will be more comfortable and quiet. Athens is indeed very hot and busy during July and August.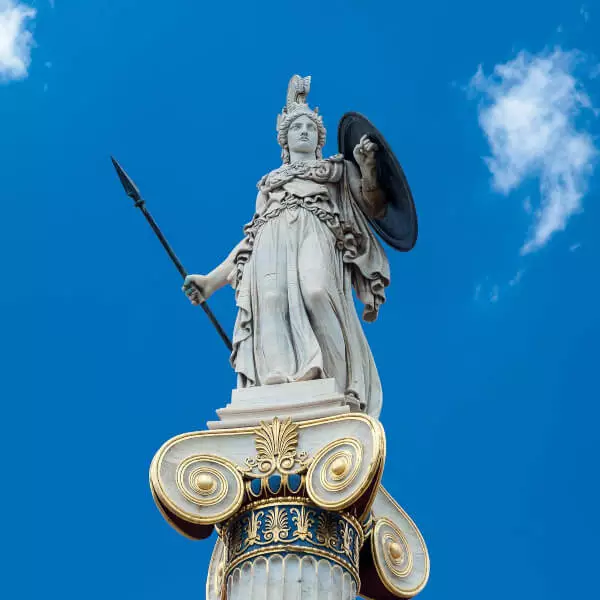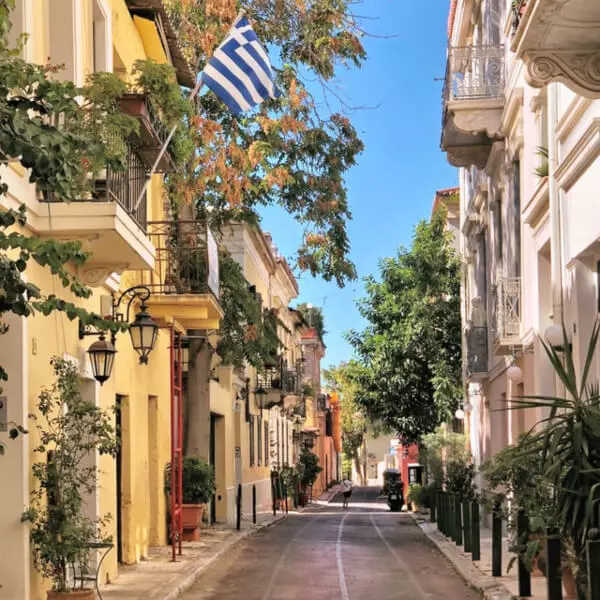 Athens is a city for all tastes and interests. You can visit the important archaeological sites of Acropolis, Herodion, Ancient market, Roman market, Olymbion, Kallimarmaro stadium and museums with unique treasures like Acropolis Museum, National Archaeological Museum, Byzantine Museum, Cycladic Museum, Benaki Museum, among others. You can walk around the old neighborhoods of Plaka, Monastiraki, Thission and Psyrri, where you can discover the magical coexistence of neoclassical mansions, some well preserved and other worn down, small shops selling almost everything you can imagine, traditional and fancy restaurants and the multiculti color of this historic divine triangle.
The capital of Athens is also famous for its dining scene and its nightlife. The non-ending options of restaurants, bars, live stages, theaters, and all kinds of entertainment can satisfy even the most demanding ones.
Athens is an affordable and easy to reach place for vacation or business. Classic and unpredictable, this city will give you generously its intense energy, and it will surely exceed every single one of your expectations!
---

Athens Travel Guide
---

Browse our Athens Vacation Packages