Athens Metro Map
Home >> Athens Travel Guide >> Athens Metro Map
The Athens Metro is possibly the easiest and simplest you may find in Europe. Consisting of only three lines and with a direct connection between the city's main stations and the Airport, make it highly sufficient for groups of less than four visitors.

The blue line (M3) connects the Airport with Athens's two main central stations, Syntagma & Monastiraki. These two stations and the Acropolis Station (see M2 Red) define the historic center of Athens, where most of the Athens hotels are situated.

Ticket Cost Eur. 10.00 per person
Roundtrip Ticket Eur. 18.00 per person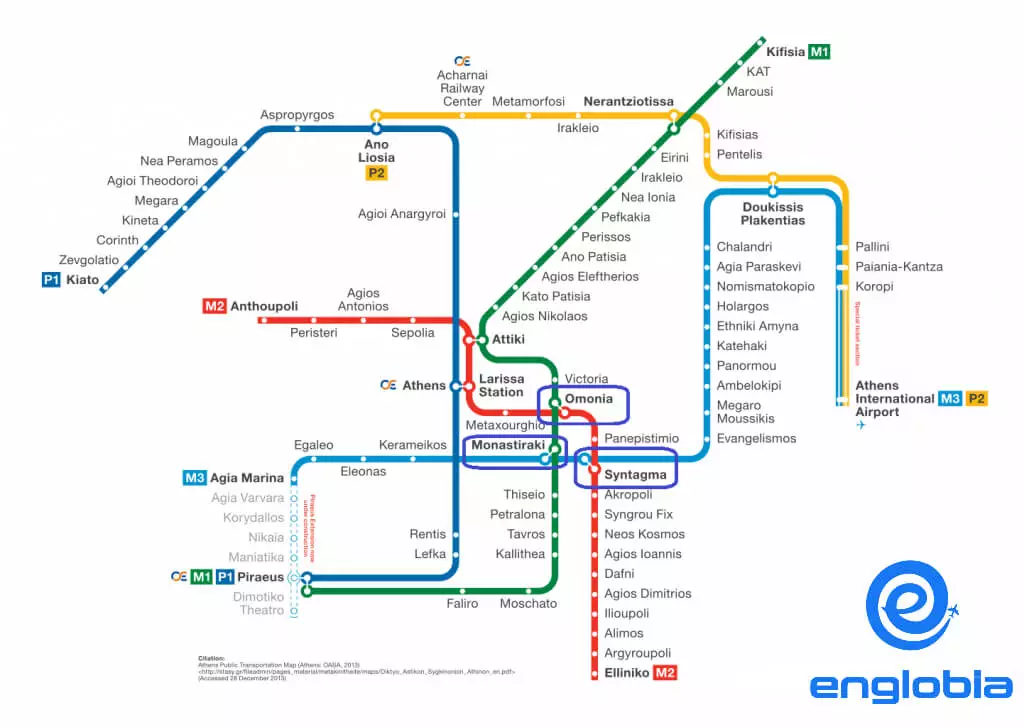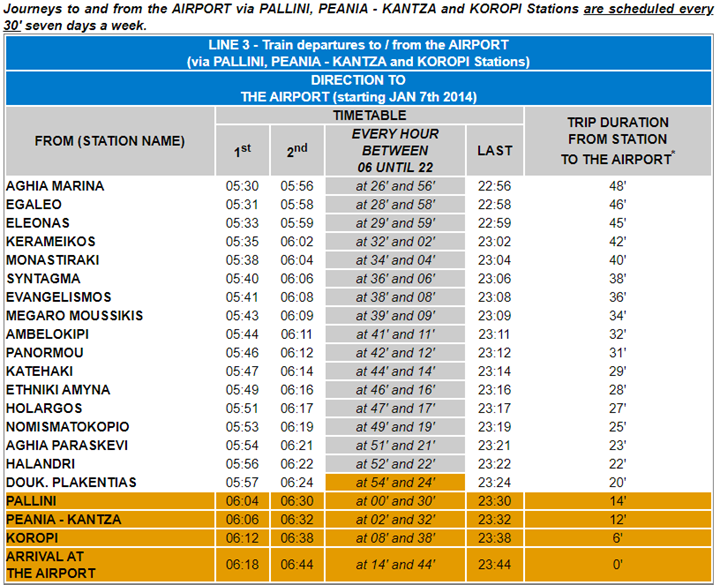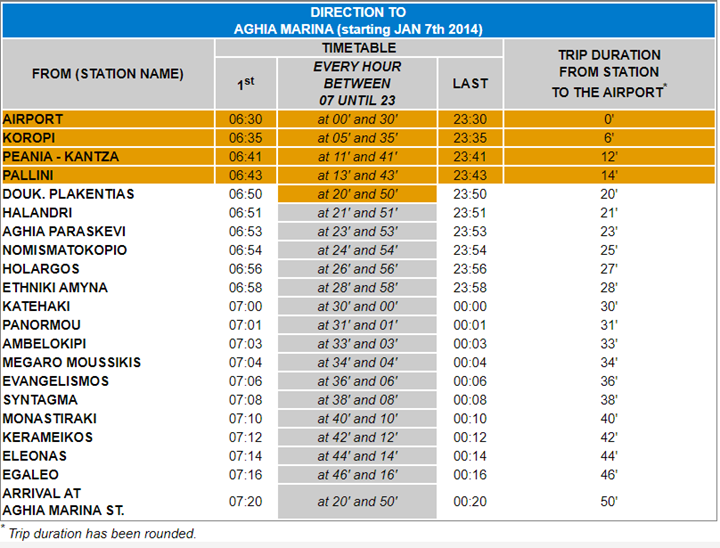 ---

24/7 Airport Bus from/to Athens City
Alternatively, there is the 24/7 option of the Bus X95 to Syntagma (Athens City Center), which departs from Athens Airport every 15-20 minutes. The approximate duration of this route is 40 minutes. However, it always depends on the traffic.
You can buy tickets on the bus or at the kiosk (if it is open) at the bus stop. It costs Eur. 6.00 per adult and Eur. 3.00 for students (Student Card – University ID & Passport or ID is necessary), for children aged 6 to 18 years old and people older than 65 years old (ID or Passport is necessary).
For more info, you can visit the official Athens City Airport buses at www.athensairportbus.com.
---

From Athens city to the Piraeus Port
Metro Green Line M1 can take you quickly to the port of Piraeus. The ticket is Eur 1.40 per person.
The first train from Piraeus is at 05:00 am, while the last one is at 00:15 am. The first one from Monastiraki station is at 05:19 am, while the last one is at 00:49 am.
You can find additional information on the official site stasy.gr
Taxis may take 15 to 20 euros during the day, while they can charge you about 30 euros with luggage after midnight.
---
What's the Best Things to do in Athens
Book your Athens Airport Private Transfer
Browse our Athens Vacation Packages
Browse our Athens Tours & Activities
Early Booking Discount -10% Off for bookings until December 25th, 2023 - Payments in up to 6 interest free instalments!
---
Early Booking Discounts:
Claim your early booking discount code by using the inquiry form on the right top of the menu or by using the code "earlybook2023"! Offer expires on December 25th, 2023!