About Us
home > About Us
---

Who We Are
We're a dedicated team of passionate individuals with a common goal - to help our visitors create unforgettable vacations and showcase the stunning beauty of our home country. With a deep love for Greece and its innate hospitality, we go the extra mile to ensure that our guests have an authentic and enjoyable experience.
Englobia is an online travel agency founded by experienced Greek travel experts and tourism professionals, Argyris Nikou and Mikaella Manola, two friends and ex-colleagues who are themselves, avid travelers. Our agency offers quality travel services in Greece and the Greek Islands, with a focus on wine, gastronomy, history, and bespoke travel experiences. Our team takes pride in designing personalized vacations that are tailored to your interests and filled with exciting and life-enriching activities. We're committed to making your travel experience to Greece unforgettable!
We're dedicated to providing our customers with the most innovative and user-friendly platform for exploring, customizing, and reserving their Greece vacation packages quickly and safely. Our groundbreaking online platform makes it easy for visitors to plan their dream vacation in Greece with just a few clicks. We believe that everyone deserves a hassle-free travel experience, and our platform is designed to deliver just that.
At Englobia, our approach is different. We don't plan any trips ourselves. We are helping you get your vacation planned. To make your dream vacation come true, you can choose from a wide variety of destinations, hotels, tours, cruises, and activities.
Our passion for travel is equaled only by our devotion to our guests. From assisting travelers in opting for the perfect tour to presenting them with the most authentic, life-changing experience, we strive to guarantee the most excellent travel adventure!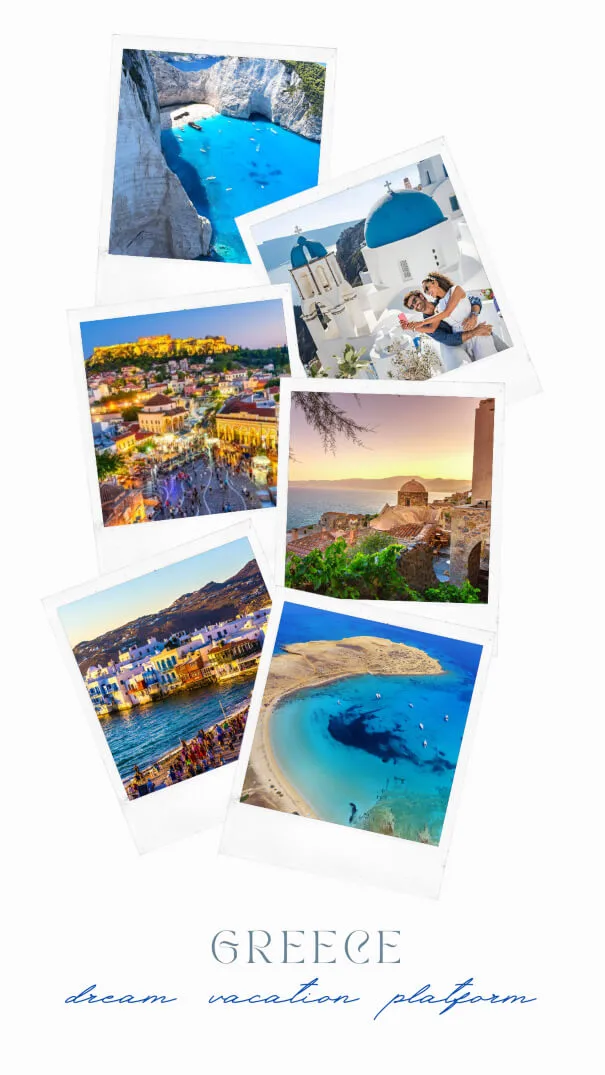 ---
Our Mission
---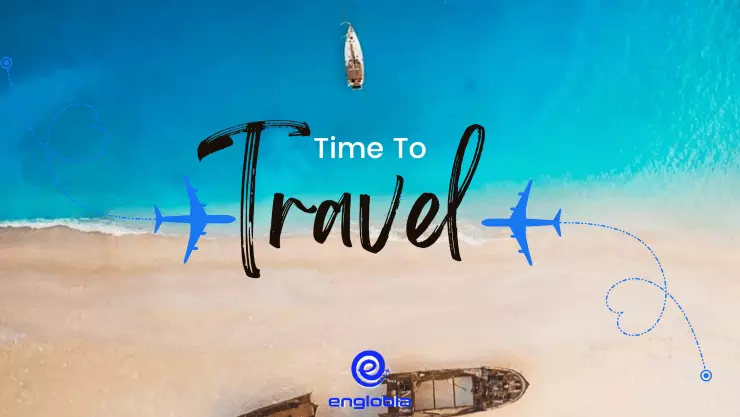 At Englobia, our mission is to showcase the natural beauty, cultural heritage, and rich history of Greece by offering the best holiday services. With years of experience, we've carefully handpicked our partners, suppliers, and hotels to ensure that we deliver the highest quality service possible. We're passionate about travel and we love what we do, which is why we work hard to ensure that we become your favorite travel agency. Our goal is to create unforgettable experiences that exceed your expectations and keep you coming back for more.

"We Create Trips for People Like Us"
---
A Word From Us
---
Hello! My name is Argyris Nikou (Archie) and I am thrilled to welcome you to my beautiful and beloved country, Greece!
With a passion for Greece's vast history, natural beauty, and viniculture, our small team and I are excited to share our knowledge and expertise with you. I have worked in hospitality and tourism for as long as I can remember, starting from the hotel reception and working my way up to reservations and sales manager in hotels, and travel agencies. For several years, I have also been a leading tour guide in Santorini, Greece.
Drawing from my extensive experience in hospitality and tourism in Greece, I am committed to providing you with expertly-crafted experiences that are flexible, comfortable, and detail-oriented. Additionally, as a certified wine guide by the globally recognized WSET, I can guarantee you a unique gastronomical, sightseeing, and local-like experience.
If you're looking for a personalized and authentic Greek adventure, look no further. Let me and our team show you the beauty and hospitality of one of the world's most stunning countries, Greece!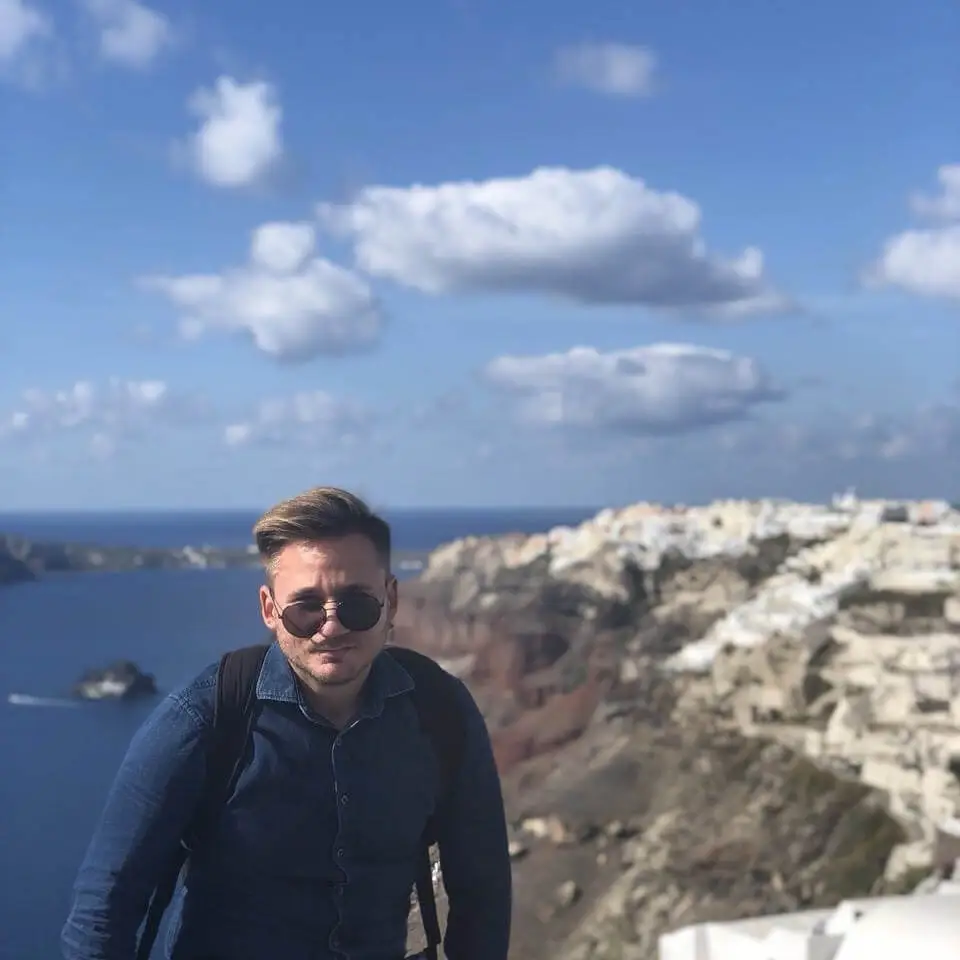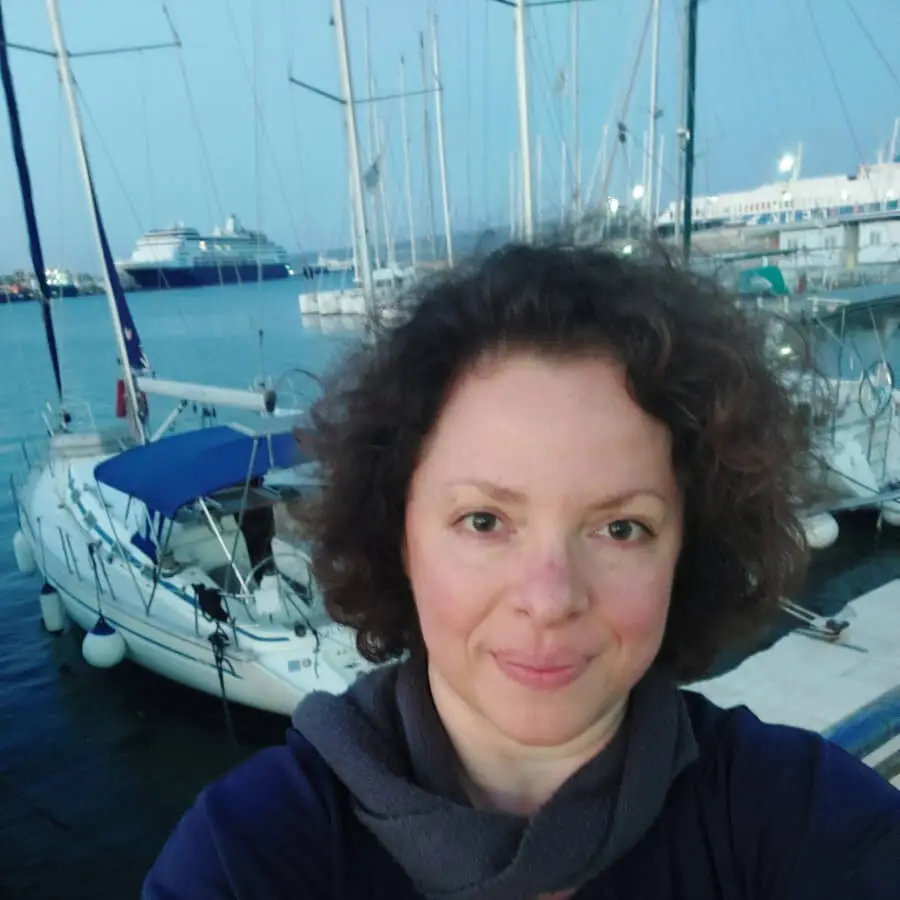 Hello, I am Mikaella Manola and I am thrilled to be a part of this travel venture! With years of experience in the hospitality industry as a receptionist and reservations manager, I have developed a passion for helping guests make the most out of their travels. I am excited to bring my expertise and knowledge to our team and to create unforgettable experiences for our guests.
Outside of work, I love to explore new places and immerse myself in different cultures. Traveling has always been a passion of mine, and I feel incredibly fortunate to have visited some of the most beautiful and fascinating places in the world. Alongside my love for travel, I have also studied enology and developed a deep appreciation for wine.
As a multilingual speaker of English, Greek, and French, I can connect with people from all over the world, and I believe that language is the key to unlocking unforgettable experiences. Additionally, I have a great love for art and enjoy visiting museums and galleries wherever I go.
Overall, I am committed to providing our guests with the best possible experience and I am excited to be a part of this amazing travel venture.
---
Why Englobia
---
Any Duration Vacation & Flexible Dates
Choose the length of your stay at each of your desired destinations for your vacation in Greece. We create flexible itineraries tailored to your preferences.
Your Vacation - Your Style
Individual group tailor made vacations, self-drive with car rental or on rails, adventure & private cruising or cruise line, regular bus tours, multi-day excursions, or daily activities? Englobia has it all!
Personal Approach to Planning Your Trip
We are here to help you plan your ideal vacation in Greece by providing great itineraries, tips, and advice as local travel experts who are passionate about what they do.
Pay Monthly Without Extra Payment Fees
Divide the cost of your trip into monthly interest-free installments. If you are a group of friends traveling together, feel free to share the overall amount across multiple cards.
24/7 In-Destination Emergency Assistance
For added peace of mind, we are ready to assist in whenever you need, 24 hours a day, 7 days a week via Phone and WhatsApp in case of emergency.
Wide Range of Accommodation
We cooperate with more than 1,000s boutique and city hotels and villas with breakfast options in all locations. Choose the hotel category and style of your choice in each destination.
Suitcase & Hand Luggage Included
Vacation Packages include checked-in luggage. International flights allow up to 23 Kgs, while domestic flights allow between 15 and 20 Kg in economy class.
Private & Semi-Private Transportation
Our reliable and convenient luxury car and minivan transfers take you directly to and from your accommodation with comfort and ease without having to share the space with numerous travelers.
Locally Based Guides
Englobia cooperates with locally-based chief experience officers and partners who know the area you're exploring like the back of their well-traveled hand.
We Are Locals
We are locally based travel experts who have been working in hospitality and with incoming tourism for more than 15 years. We know Greece better than anyone!
Direct Group Discounts
For groups of more than ten travelers, an automatic discount applies on the page. Get a 10% discount for vacation packages and tours, and 5% on cruises, respectively.
Choose How to Travel
Englobia allows all travelers to travel either by regular ferry, fast ferry, or even air transfer whenever possible. It is just your choice!
Great Flight Times
We give priority to great flight times and safe schedules. More late morning flights whenever possible and afternoon flights back to get the most out of every minute.
Infants Under 2 Stay For Free
To make sure your whole family enjoys a great vacation time together, we offer free accommodation for all infants under two years old.
Safe & Easy Bookings
We guarantee secure transactions through our protected server with the highest level of protection so you can always feel safe! We also value your privacy and protect your data with a strict privacy policy.
The Most Innovative Vacation Package Site
Having spent lots of effort in making the impossible come true, we are proud to present the most innovative, user friendly and radical travel page, so you can easily browse through a wide range of services.