Travel to Santorini, Greece
Home >> Santorini Travel Guide >> Travel to Santorini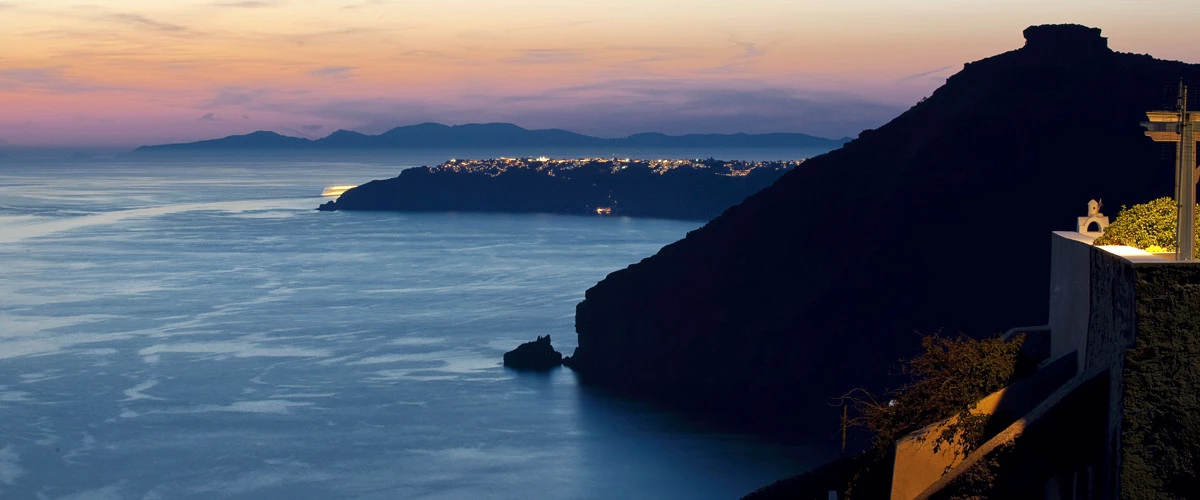 Are you planning your vacation in Santorini, Greece? Find everything in advance about your vacations with our Santorini travel guide! Discover the best things to do in Santorini, its wonderful volcanic beaches, the best Santorini hotels as per location, the top restaurants with local cuisine, and a wide variety of breathtaking photos of Santorini!
---

Travel to Santorini, Greece
Since the island of Santorini is among the most popular tourist destinations in Greece, traveling there is relatively easy since there are lots of direct ferry routes and flights. Especially during the period between the end of March and the end of October, these routes are scheduled very frequently,, making it easy to travel to Santorini from Athens and the other Greek islands, such as Mykonos Paros, Naxos, and Crete.
Unfortunately, up to this day, during the wintertime, these ferries are not running due to the offseason break.
This article contains all the necessary travel information concerning the flight and ferries and our Santorini Vacation Packages for you to organize your Santorini travel.
Here you can quickly get informed about how to move around and the best things to do in Santorini, Greece.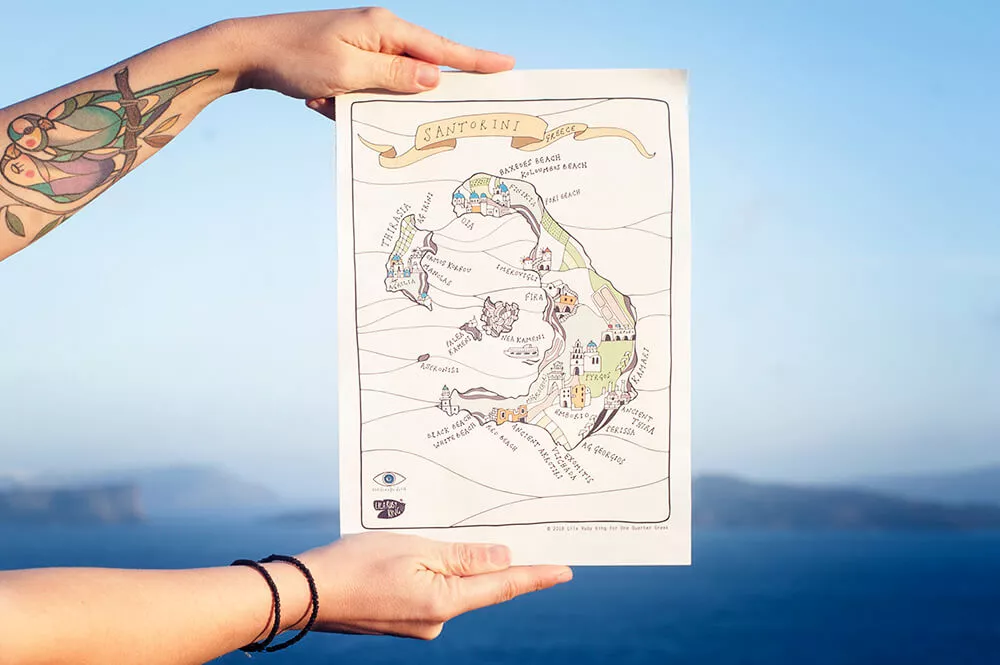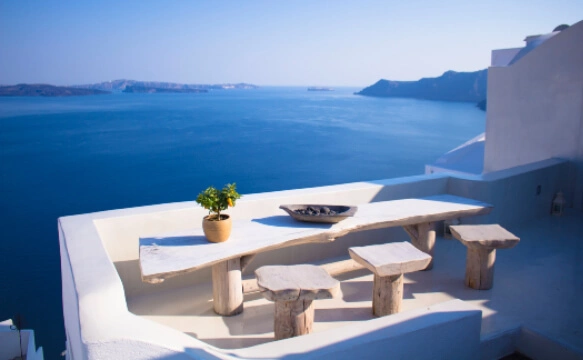 Ferries to Santorini
Ferries' daily departures from Piraeus port make your travel to Santorini very easy. Besides, ferries run from many different Greek Islands in the Aegean sea.
During summertime, ferries also depart from Rafina, the closest port to the Athens international airport, Eleftherios Venizelos. Santorini is also connected with most of the islands of the Cyclades, such as Mykonos, Milos, Paros, Naxos, Ios, a few islands of Dodecanese, and the biggest of the Greek Islands, Crete, and precisely the Heraklion port. Owing to the frequency of these ferries, it is quite easy to actually combine Santorini with Greek island hopping!
Flights to Santorini
The Santorini National Airport (JTR), also Thira Airport, serves many domestic flights between Athens and Santorini, as well as flights to Santorini from many international airports around Europe. Direct flights from Santorini from and to European countries, such as the United Kingdom, Switzerland, Germany, the Netherlands, Italy, and Latvia, are a few countries to name of.
The airport is located in Monolithos, near the village of Kamari Santorini, on the eastern side of the island. You can go to the airport by car, the public bus departing from Fira, and a taxi. Otherwise, you can use Englobia and our transfer from Santorini airport to your hotel.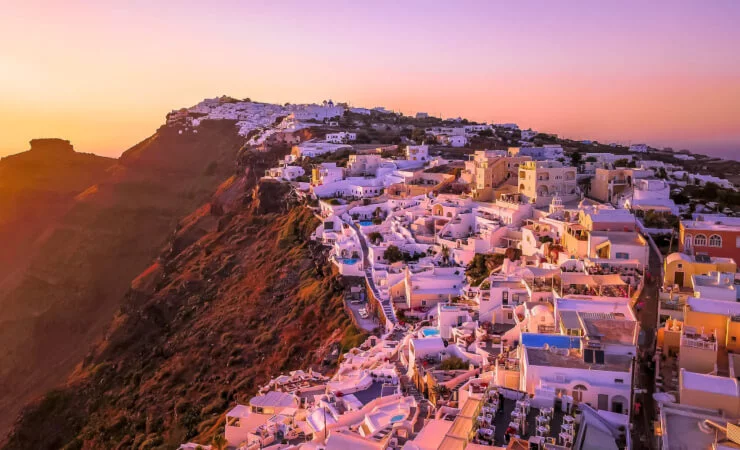 Island Hopping Packages from Athens & Mykonos
Discover the best of Santorini and Greek island hopping packages in Englobia. Our vacation packages include accommodation in various top-rated hotels, transportation, and transfers from/to the ports/airports, and 24/7 in-destination assistance for all our guests.
Englobia's sophisticated platform makes you browse among the best vacation packages, customize them online the way you want and book it easily with safety. Our agents are always willing to read or hear from you and help you create the most exclusive Greece Vacation Experience you ever dreamt of.
---

Why Book With Us
Englobia is a new but experienced enthusiastic team founded by two travelers who love what they do. With years in hospitality, personal travel experience, and passion for our home country, Greece, the co-founding leading members and our trustful professional team and well-chosen associates will do our best to ensure you have the best of time. We will take care of every little detail as though it was our holidays so that you will have an unforgettable travel experience.
> Discover Our Santorini Vacation Packages <
> Browse Our Santorini Tours & Activities <