Mykonos Travel Guide
Home >> Greece Travel Guide >> Mykonos Travel Guide

Are you planning a trip to Mykonos, Greece? With our Mykonos travel guide, you can plan your vacation in advance! Discover the best things to do in Mykonos, its beautiful transparent beaches, the best Mykonos hotels based on location, the best restaurants with a party atmosphere, and a plethora of stunning photos of the cosmopolitan island!
---

Discover Mykonos
Mykonos is the Greek island where everything happens! Mykonos is known for its simple Cycladic architecture, with whitewashed houses and blue-domed churches.
Mykonos, located in the Cyclades island group, is one of the most famous Greek islands for its cosmopolitan atmosphere and vibrant nightlife! It's no surprise that it's dubbed the "Ibiza of Greece."
The beautiful traditional windmills in front of Little Venice are the island's trademark, where one can enjoy the magical sunset and capture the colorful light washing up the Chora (main town). Absolute bliss!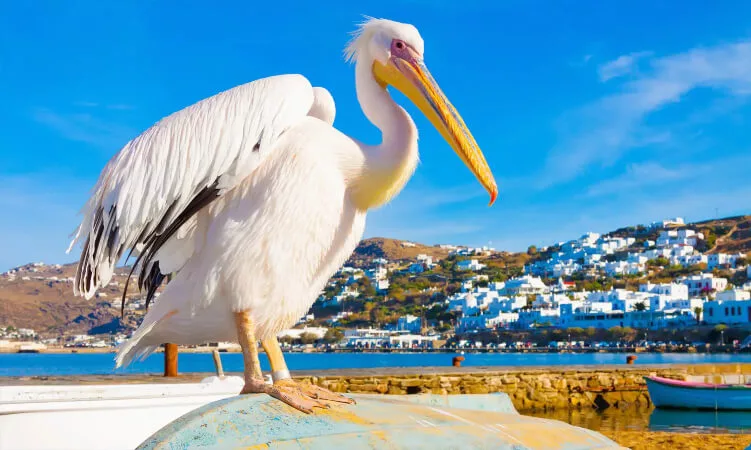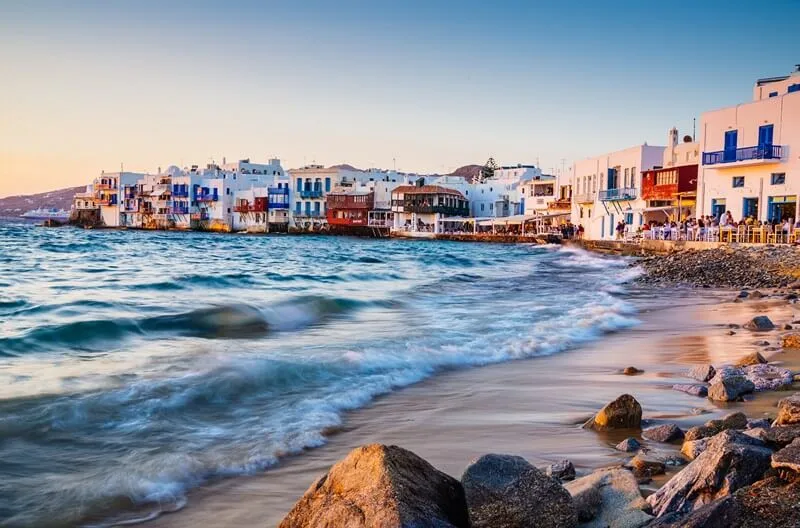 Mykonos, one of Greece's most popular and beautifu tourist destinations, primarily attracts cruisers, partygoers, and honeymooning couples. It is the most expensive island in the Cyclades, but its winding streets, dotted alleys lined with whitewashed houses overlooking a beautiful harbor, centuries-old windmills, beautiful beaches, amazing restaurants, and out-of-control nightlife make it difficult to resist.
The party here lasts all night, with world-class DJs blasting thumping music across the beach until the early hours of the morning. It's a lively island, especially in the summer when it's packed with visitors. However, prices skyrocket during this time, making a few days in paradise an expensive affair.
Do you have visions of your ideal Mykonos vacation? Read our guide to learn more about where to go and what to do in Mykonos, Greece, or let Englobia plan your ideal Mykonos Vacation package.
---

Mykonos Travel Guide
---

Browse our Mykonos Vacation Packages